The autumn finds me in Moscow. To misquote "Alice in Wonderland", I thought this would never happen, and now here I am. However, it is good to be with friends and have time to write about things they do. Here is something on Katya Melnikova's new compositions.
 Ekaterina Melnikova is an organist and composer, and winner of many international competitions. She has played in many famous venues from the Westminster Abbey in London to Tchaikovsky Hall in Moscow.
A choir singing above the Arctic Circle
In August, Ekaterina completed a composition for choir based on a canonical text "Nunc dimittis". The first performance is due to take place on All Saints' Day on 1 November 2020 in Bodø, a Norwegian city above the Arctic Circle.
If you can do it in Bodo – you can do it anywhere
The choir led by Andrei Mirgorodsky will sing in three languages – ancient Greek, Latin and Old Slavonic. Trond Gunnar Nordenstan, a Slavic scholar at the University of Oslo, helped to transcribe old Slavonic for the singers.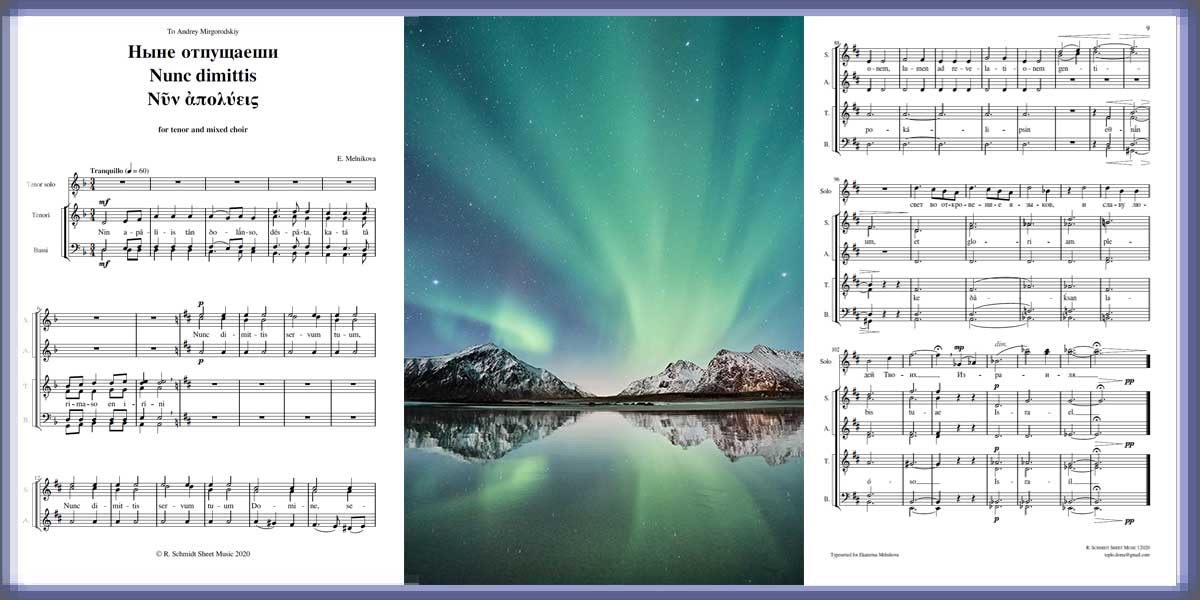 Norway has been waiting
 Ekaterina Melnikova could not join «Våler i Solør" festival this September although her Norwegian partners already had her concert posters printed.  This year – 2020 the festival was held without any foreign visitors.
It is a legend, this place
 Melnikova is a frequent visitor to Voler, giving concerts and working on her organ music in the Voler Kirke, the local church. Voler is a part of the Solor district, hence the name of the festival.
Voler is a legendary place. Olaf II Haraldsson, King of Norway from 1015 to 1028, decided to erect a church at the place where his golden arrow landed – and it turned out to be Voler, in 1022.  One of the first Christian temples in Scandinavia was built here. 
«Voler in Solor»
This festival first took place in 2017 following the initiative of the conductor and organist Andrei Mirgorodskii, who was Voler Church's cantor at that time.
Melnikova was in Norway that summer and gave some organ concerts in Voler.  Her performance, interpretations of classics and her own music were met with great interest. Since then, more than a dozen of her concerts took place in Voler, each one with a new programme. Apart from her own music, Melnikova played her organ transcriptions of Western-European and Russian classics and "The Norwegian symphony" by Kjell Mørk Karlsen. 
One hundred years of Christianity in Scandinavia
Priest Einar Vannebo and volunteers Yngve Astrup and Anne-Sophie Hynn came up with the idea to hold this festival each autumn paving the way to the grand event, one thousand years of Christianity in Norway, and the community supported the initiative. Kjell Merk Karlsen will also celebrate his 75th birthday in 2022.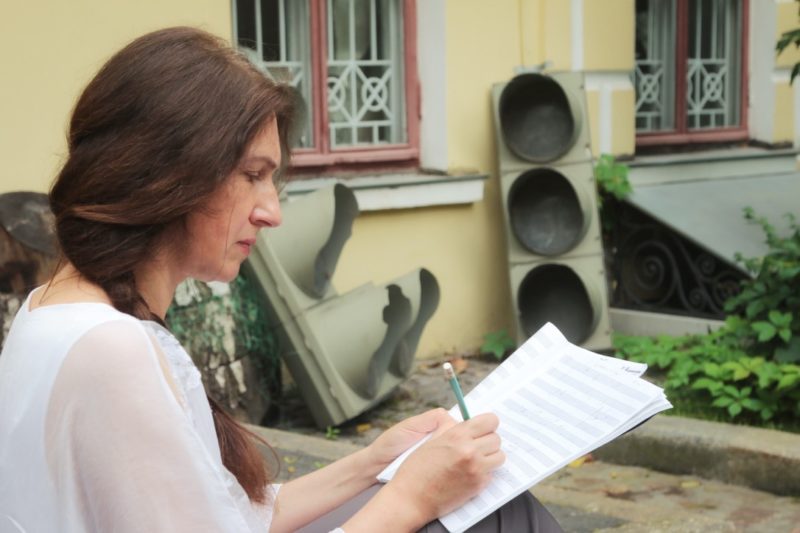 Melnikova and Prigov
Dmitri Alexandrovich Prigov – Russian artist, writer, philosopher and performer – would have celebratеd his 80th birthday this year, on November 5th.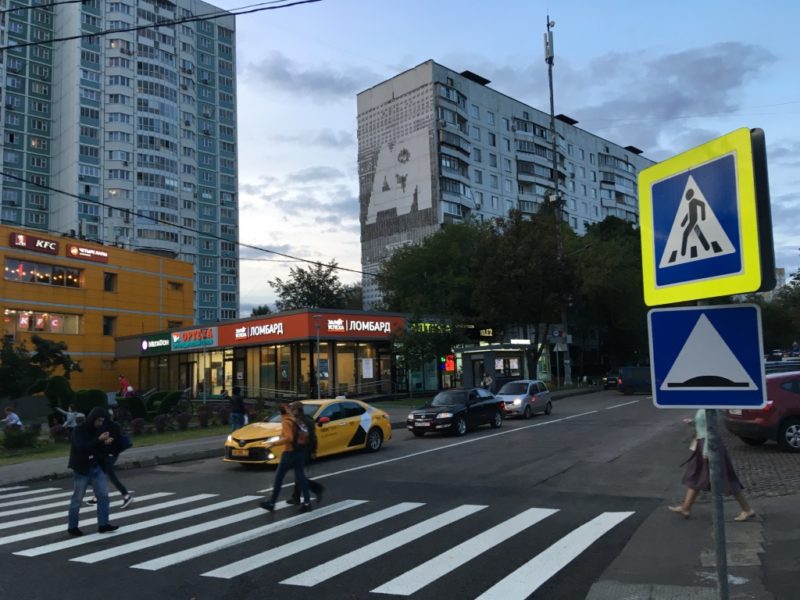 Beliayevo, Moscow.  Prigov's pictogram
This summer, Melnikova completed her second work based on his writing – a symphony allegory "Harmonisation of the World" for symphony orchestra, choirs and organ. 
This piece, like the first one, "Mass" for organ (2010), uses canonical texts, not only in Latin this time, but also in Old Slavonic. She also re-wrote the mass for orchestra and this now constitutes a part of the "Harmonisation of the World" Allegory.
Fragments
Prigov created his own universe out of fragments – both funny and tragic – of the totalitarian world and its paradoxes. Putting fragments in a certain order is only the first step to create harmony in a divided world.
Gathering fragments together through music
The seven-part score starts with the "Alphabet" – letters and notes, they are the building blocks of harmony.
Stylistically, the Allegory embraces several epochs, starting from the Middle Ages.
The final part is based on the famous Ciaccone re-minor by I.S.Bach transformed into a dynamic composition for choir and organ.  Bach is associated with the divine world and its harmony.

 Romances
 Another new composition by Melnikova is two romances on the poetry by Russian poet and philosopher Vyacheslav Ivanov from his poetic cycle "Roman Sonnets" – "Monte Cavallo" and "L'aqua Felice".  Ekaterina wrote these pieces inspired by the suggestion of Professor Konstantin Zenkin, Vice-Rector at the Moscow State Conservatory, former student of her farther, Alexander Melnikov. 
There are over sixty works o wrote five romances on the texts of the "Roman Sonnets".  However, the cycle includes nine sonnets, not five. With all the complex interweaving of different symbols and associations, this is one story: a wanderer walks through the eternal city, Rome.  Thanks to new compositions, there is now music for all the parts.